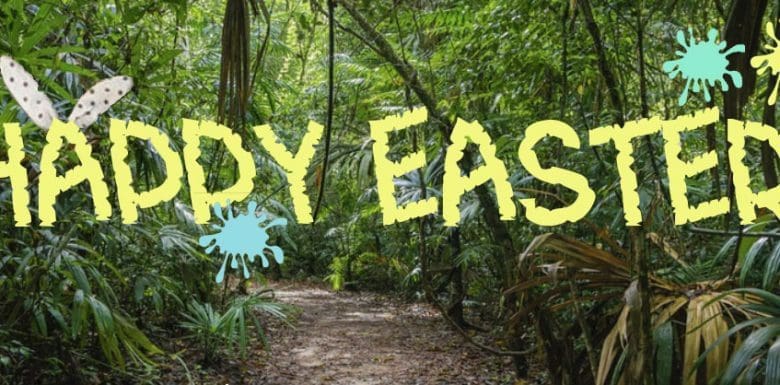 Weekend of Paintball Fun
Join us this Easter for an exhilarating paintball weekend! We're thrilled to announce that we'll be open on Friday, Saturday, and Monday, ensuring you have ample time to immerse yourself in the paintball madness. Unfortunately, we'll be closed on Easter Sunday, but fear not, the action-packed adventure awaits!
Prepare yourself for an unforgettable experience as you unleash the Weekend Warrior within. Engage in heart-pounding battles, strategic maneuvers, and non-stop thrills. Get ready to dive, dodge, and take aim as you navigate through our custom-built arenas, designed to test your skills and adrenaline levels.
Imagine the rush of adrenaline as you strategize with your team, clad in camouflage gear, ready to conquer the opposing forces. With each paintball fired, the excitement builds, intensifying the experience with every shot. Savor the sweet taste of victory as you outsmart your opponents and emerge triumphant on the battlefield.
Our Paintball Facilities
Our state-of-the-art facilities are equipped with cutting-edge equipment to enhance your paintball experience. Immerse yourself in a world of vivid colors, as vibrant paint splatters mark your hits, highlighting your prowess as a paintball warrior. Our experienced referees ensure safety and fair play, allowing you to focus solely on the thrill of the game.
Whether you're a seasoned veteran or a first-time player, our paintball weekend is suitable for all skill levels. Unleash your competitive spirit, channel your inner tactician, and forge unforgettable memories with friends, family, or colleagues. Bond over shared victories and epic battles, creating lasting bonds and stories that will be recounted for years to come.
Don't miss this opportunity to experience the sheer excitement of paintball at its finest. Gather your troops, mark the dates, and get ready to immerse yourself in an epic weekend of paintball fun. Book your spot now, as availability is limited and the demand is high.
Be a weekend warrior
Get your gear ready, your trigger finger primed, and prepare to unleash your paintball prowess. This Easter, join us for an adventure that will leave you breathless, with memories that will last a lifetime. The Weekend Warrior in you awaits the challenge.
Friday 10:00 AM-5:30 PM
Saturday 10:00 AM-5:30 PM
Easter Sunday Closed
Monday 10:00 AM-5:30 PM
Check out our Facebook link below