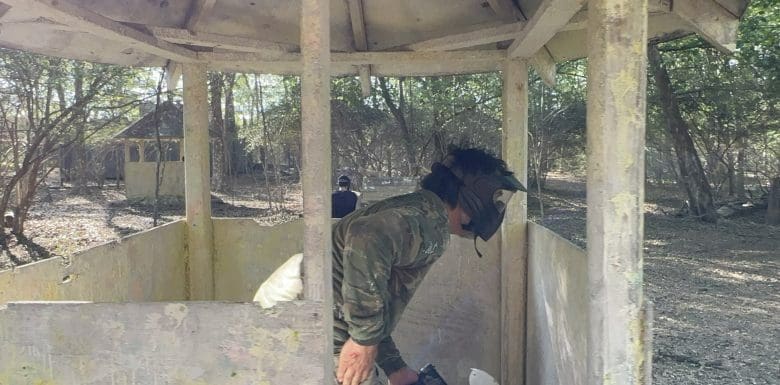 First Houston Paintball Park
Survival Game of Texas, Oldest Paintball Park In Texas
Embark on an unforgettable adventure at our esteemed Paintball Park, Houston's first-ever and oldest in Texas! Immerse yourself in history as you explore the grounds that witnessed paintball's evolution.
Traverse the sprawling landscape, senses alive with sights, sounds, and exhilaration. Engage in heart-pounding battles, strategize, and feel the rush of adrenaline in dynamic game zones.
Captivating ambiance and unparalleled gameplay await. Whether a casual player, a group of friends, or a corporate team, our park is the ultimate paintball destination.
Join Houston's pioneering paintball park and relish the excitement of the oldest in Texas. Your epic adventure awaits!
Oldest Paintball Store In HoustonSince 1990
Experience the pinnacle of paintball excellence at our Paintball Store, proudly standing as Houston's largest and most distinguished Paintball Pro shop! Immerse yourself in a world of unrivaled adventure as you explore our vast selection of top-tier paintball equipment and accessories. With cutting-edge gear and expert guidance, our store is dedicated to delivering an exceptional paintball experience. Join us today and unlock the thrill at Houston's premier destination for paintball enthusiasts!
Check out Paintball Store Facebook!
https://www.facebook.com/paintballstoreinc/
Check out Paintball Store website